100x Better at Disinfecting than Bleach but without the Corrosion & Safety Problems
Easy To Use – Easy To Store – Highly Effective
EfferSan is a highly effective multi-purpose disinfecting deodorizing, cleaning and sanitizing HOCL tablet. When dissolved in water it creates a mild, non-irritating solution. It is a tested, proven and EPA registered product (#66570-2) that has a 5 minute contact time for SARS-CoV-2 (COVID-19) and canine parvovirus.
Our non-corrosive, non-toxic, mild pH HOCLfor-mula is tough on germs and odors but gentle on skin, pets, plants and fabrics. With fewer plastic bottles and a much smaller packaging & shipping footprint than ready to use liquids, these small tab-lets save storage space, shipping costs and the environment.
NEBTEC and EFFERSAN are the perfect mix for disinfection.
What Makes Effersan better?
EPA Registered and "N" Listed for Covid-19
Easy to use mild, non-irritating solution•Sanitizes 99.999% bacteria in 60 seconds
Disinfects in 5 minutes
Protects & controls odors, mold & algae
Avoids "staining" and fabric friendly
Dissolvable in hard or soft potable water
Economical & cost effective
Easy shipping, storage & disposal

No Additives or Stabilizers
Effersan's active ingredient is within the chlorine family, however Effersan is formulated as a pure sanitizing and disinfecting agent. Unlike liquid bleach and other conventional cleaning products, Effersan has no additives or stabilizers, which makes it safer for people, pets, and the environment.
Unscented Disinfectant Spray
EfferSan Effervescent Tablets contain no added scents or perfumes, perfect for sensitive noses.

Powerful Deodorizing
Effersan deodorizes by killing the odor causing germs, not covering up the smells. Say goodbye to stinky garbage cans, and litter boxes!

Environmentally Friendly Concentrated Formula
When you buy conventional cleaning products, you're paying for a lot water. Concentrated cleaning products are more efficient to ship, reducing the amount of fossil fuels used to ship. Effersan is environmentally safe and biodegradable.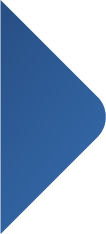 Use EFFERSAN to Sanitize or Disinfect with NEBTEC Applicators
Effersan is multi-purpose product that can be used in restaurant, animal care, janitorial, or school settings-or for safe and fast sanitizing at home.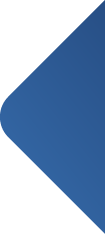 Easy To Use - Easy To Store - Highly Effective