Now tested and proven effective against the SARS-CoV-2 on hard, nonporous surfaces.
ADVANCED QUATERNARY AMMONIA
Offering the Best 4 in 1 Virucidal Disinfectant Cleaner
4 in 1 broad spectrum virucidal disinfectant application
Cleans, Disinfects, Degreases and Deodorizes.
Atmosphere™ specializes in the production of virucidal disinfectants, bactericides, fungicides, and broad-spectrum microbicides. Additionally, Atmosphere™ has excellent deodorizing and cleaning capabilities. Always aligned with environmental standards, Atmosphere™ products are water-based and are formulated only using organic ingredients, natural extracts, and other non-synthesized ingredients.
Atmosphere™ products have been tested and certified by laboratories, institutes, and government agencies around the world. This facilitates its use in a wide range of industrial, commercial, hospitality, and service sectors.
·     On List N since April 2020
·     Will not harm most surfaces
·     Eliminates use of multiple chemicals
·     Reduces strong odor
·     Quick break degreaser
·     Improves wash efficiencies
·     Easy to use
·     Cost competitive 60:1 concentrate
·     Non-sticky
·     Non-fragrance
·     Non-abrasive
·     No bleach, chlorine or acid
The Nebtec™ – Atmosphere™ alliance is the perfect combination for the application of Atmosphere´s broad spectrum viricidal disinfectant. Nebtec™ professional applicators (high pressure) create a purposefully engineered high density atomized disinfectant mist that quickly provides complete coverage, this effectively disinfects while using the lowest chemical consumption in the market.
Atmosphere™ micro-droplet mist provide an unmatched range and penetration while allowing the disinfectant to remain in a liquid state on the surface providing the recommended dwell times necessary for it to act and neutralize viruses and other pathogens without having to over wet and waste large amounts of disinfectant.
Kills 99.9% of Escherichia coli O157:H7 Listeria monocytogenes, Proteus vulgaris, Pseudomonas aeruginosa, Salmonella enterica, Staphylococcus aureus on hard, non-porous, non-food contact surfaces.
The EPA established a list of disinfectants (List N) that meet their criteria for use against SARS-CoV-2, the cause of COVID-19.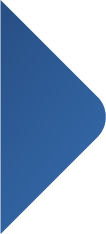 Our products disinfect in record application time. Our high-efficiency applicators that maximizes the efficacy of the used disinfectant while lowering consumption up to 8x ensuring the lowest cost (vol./area consumption) in the market. Nebtec™ advanced technology generates high-density microdroplets that immediately encompass and penetrate even the smallest spaces without over wetting, achieving true wide coverage disinfection.